Queen Room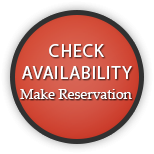 The classic colours and clean lines of the Standard Queen make it a soothing and serene room. The room is designed to be 'feather-free' for people with allergies. The Queen sized memory foam mattress ensures your comfort. The décor is softened by a few choice antiques and art. Bay windows brighten this tranquil room, just down the hall from the sundeck.
The bathroom has a shower, toilet and pedestal sink and of course our Art series - the Lost Houses of the West End.
There is a 10% discount for booking nonrefundable rates.