What Our Guests Are Saying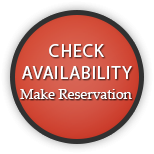 June 7th, 2014
This is truly a wonderful B&B. We enjoyed our time here & the wonderful hospitality. The breakfasts were amazing as well as the company.
Thank you so much for a great stay.
—Julie and Mark, Lancashire, PA, USA

June 6th, 2014
Had a lovely stay with Evan and Ron. Really enjoyed the hospitality and the company, not to mention the awesome food! Hopefully see you again some day as we would love to return.
—Fiona and James, Datchet, UK

June 5th, 2014
It was wonderful staying here with you guys! Amazing breakfasts, amazing people, amazing city? Thank you very much for your friendly welcome.
—Elena, Pierangela & Achille, Urbino, Italy

June 4th, 2014
We liked the "hidden" house, the friendly and helpful hosts, our comfortable room and the delicious breakfasts. Thank you for six great days in Vancouver.
—Annie and Charly, Landau, Germany




June 3rd, 2014
Thank you so much for an incredible stay - beautiful house in a great location and the room and food were brilliant! The communal breakfast was great for meeting people too!
Thank you,
—Colin and Sarah, Malvern, Worcestershire, UK

May 29th, 2014
What a find! We loved the house, the room, the food, the company, the 5 o'clock sherry, the location.....Thank you!
—Mike and Gail, Horsham, UK

May 26th, 2014
Many thanks for a lovely, comfortable stay. Great food and company and the sherry wasn't bad either!!!
—Margaret and Alan, Stirling, Scotland

May 25th, 2014
Thank you so much for making us feel at home! Breakfasts were a treat and the company very pleasant.
All the Best
—Celine and Romain, Lausanne, Switzerland